Background
I'm Udara– these days I call myself a designer that codes. I have a background in design, a track record of numerous products and services I've built, and I recently graduated with a Honors Specialization in Bioinformatics from Western University (Canada). I spend most of my time running Clew, where we build modern tools that help people work better.
Previously, I founded Tidl in 2016. The company went on to build Alcamy, an open self-learning platform which was acquired in 2018. When I was 14, I founded and ran a design and digital arts magazine called Designn for the better part of five years. To this day, it's one of my most cherished creations. The background in design and community building that Designn fostered in me has become an ongoing part of how I think and work.
Key work
Clew (2020–)
I currently work on Clew. We're working on modern tools for knowledge workers. Find out more at clew.ai.
Tidl (2017-19)
Tidl was the first real company I founded. During my time at university I used Tidl to work on a number of products. The first was called "Tidl", a smart resume and hiring tool.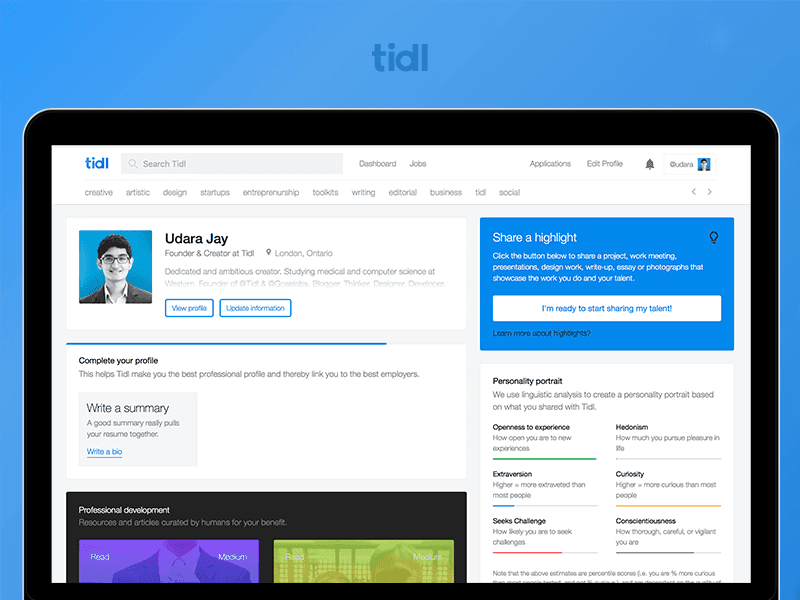 Tidl was a member of the IBM Global Entrepreneur program and worked closely with their Innovation Lab. The company also received grant based funding from the Ontario Centres of Excellence via Western Entrepreneurship.
Alcamy
A community of self-learners and experts who curate the resources of the web into free, structured units of education that can help you master topics of knowledge and keep your skills sharp.
As an avid self-learner I spent a lot of time scouring the internet in search of the best free resources to learn things with. This became the fundamental idea behind creating a service that empowered the magical process of education, creation, and transformation for thousands around the world.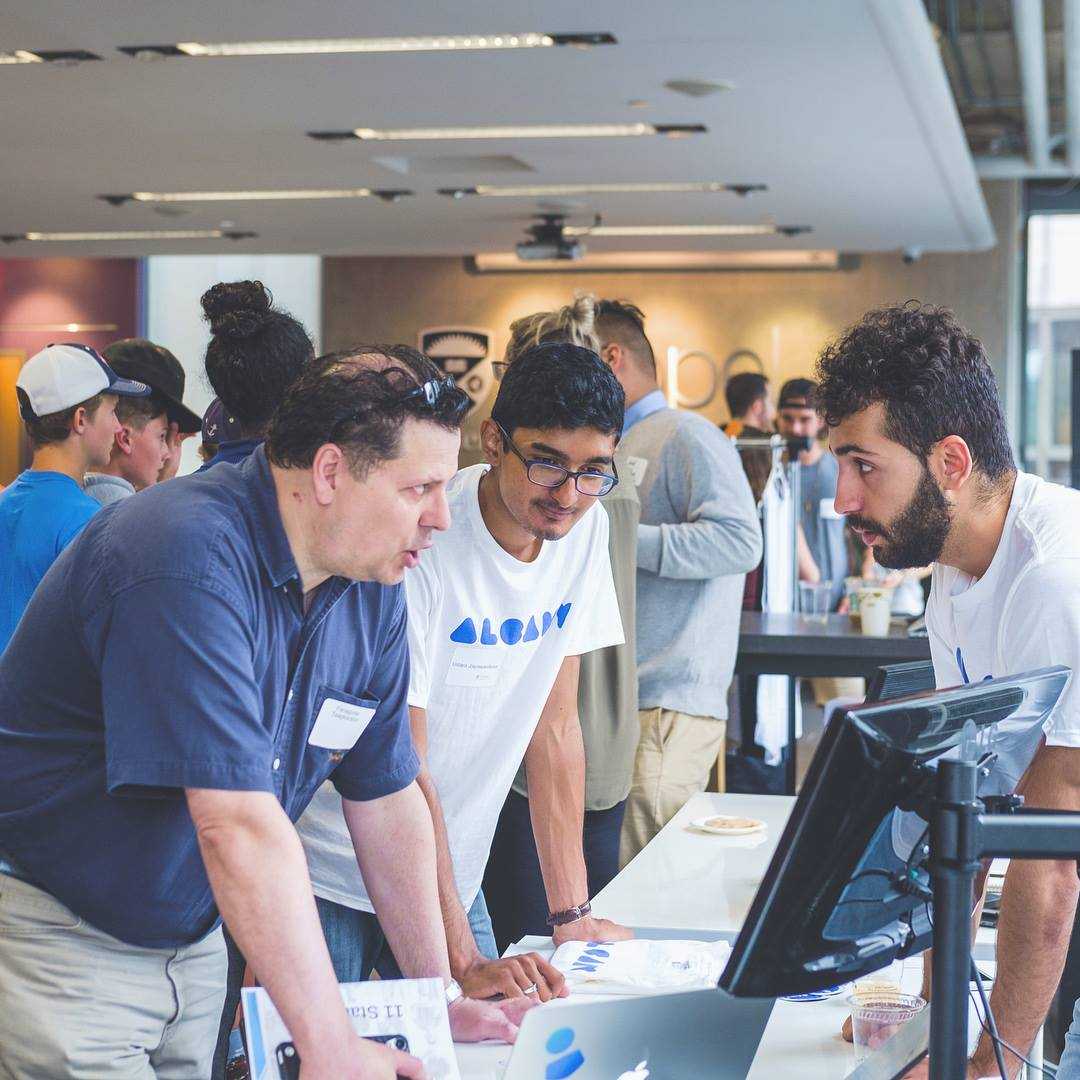 We took an open, Wikipedia-like approach to curating content & information for self-learning. Call it a Wikipedia + Coursera + Reddit mashup. Our mission was to make learning and teaching using the resources already available on the web open, free and exciting!
Designn (2011–16)
Founded initially as an art & design magazine, over the years Designn refocused and refined our goals to just one — fostering creativity in people. We believed creating is a distinctly human trait that's sometimes forgotten and underutilized. Our goal was to change that for the people in our community.
Creativity needs to be nurtured, guarded, protected, and shared, not squandered or abused. Spotting a necessity in the digital world, Designn set out to help people express their creativity through their work, projects and businesses. From this beginning, in a single country with a handful of supporters, we evolved to become an international project with support from many corners of the world.
Education
I grew up believing I wanted to become a Doctor, so I spent most of my first 20 years doing all of the things I needed to do to make that dream happen. Along the way, I realized I was happier and naturally better at doing a lot of other things like programming, research and design. It's not that I found myself disliking subjects like biochemistry and biology. I remember thoroughly enjoying being able to understand the biochemical pathways in our cells that kept organisms alive and could imagine living this life and the rest of what comes with it. Still, I couldn't say I'd enjoy coming into work every day and could potentially become the best in the world for the work I wanted to do.
My solution was to get a formal education in hard science. I wanted to foster thinking like a scientist and enjoyed the rigour and knowledge. So I got myself a . Bioinformatics is a field at the intersection of computer science and genetics; focusing on statistics and making sense of large datasets. I enjoyed the process, I valued what I learned, and I can see the skillset fitting into the work I wanted to be doing every day.
If I was going to spend money on education, it needed to be for something I can't teach myself online. Which was the main reason I picked Bioinformatics over something like a degree in computer science. I got lucky because what I was passionate about had sufficient overlap with work that I enjoyed doing.
Interviews
I've debated if I want this section on this page. The thing about interviews, especially for young people, is that they capture a slice of you as a person, in a specific manner and moment. But, I'm continually growing, doing different things and evolving my ideas and views. Interviews are an excellent way to look back, almost like some mile markers leading up to who I am today.
Worked at/for
Stanford University
Technology for Humankind, LLC.
The Ontario Liberal Party (Data-science role, no political affiliation.)
Candor USA Inc.
Aura Eco Power PVT LTD.
Get in touch
You can get in touch with me at me@[the domain of this site (udara.io)] for just about anything.