Welcome to my experimental microblog.
I use it to collect short-form notes, snippets and media.
2 months ago
atm-gui
Made a graphical version of my personal logger. I've been using the CLI version for about two years, but it's a lot nicer with the ability to incorporate visualizations.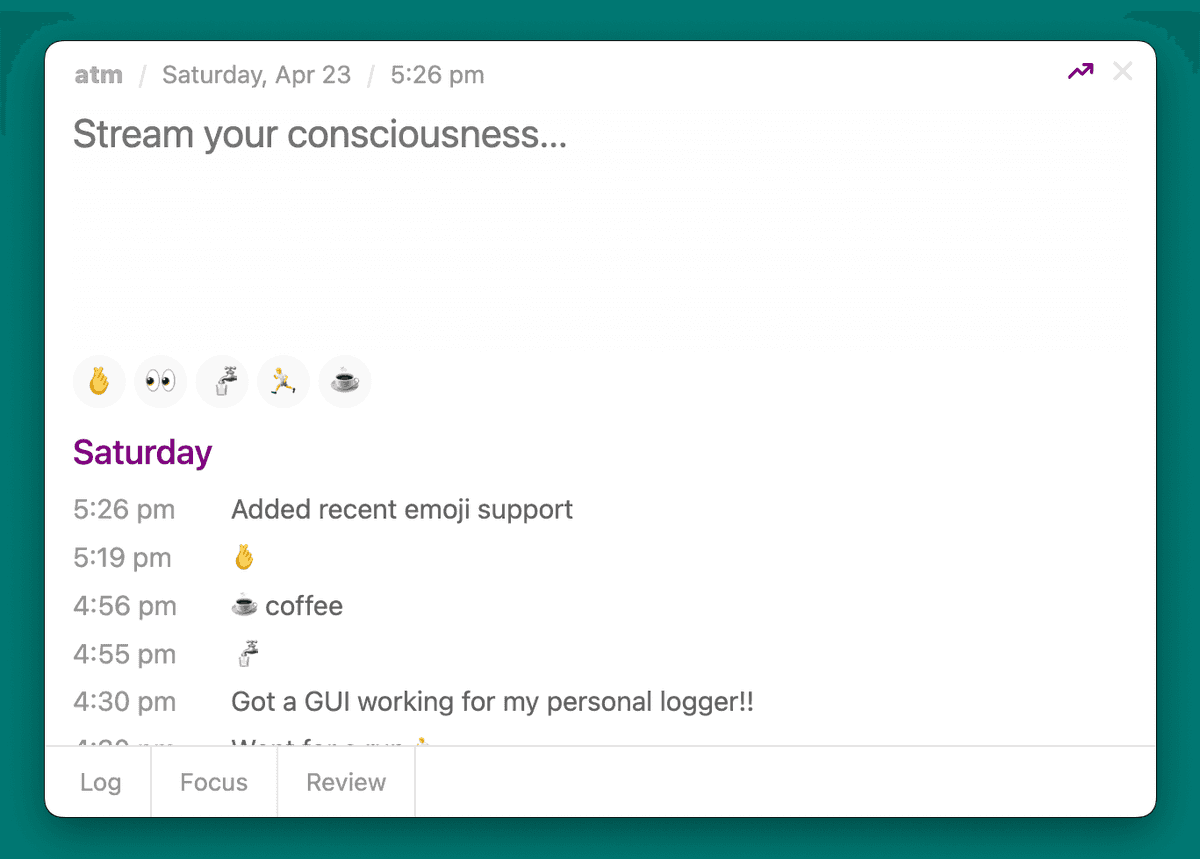 2 months ago
Economic and humanitarian crisis in Sri Lanka
I feel for the people of my home country. Sri Lanka is going through an unprecedented economic and humanitarian crisis at the moment and we must do what we can to support the most vulnerable and speak up for meaningful change. I'm proud of my people standing up for change, my heart is with them all.
3 months ago
New site!
Added a few new features and cleaned up some of the content to make it easier for me to publish more frequently and build up a sustainable, inter-connected knowledgebase of sorts.
3 months ago
Webmentions should be more popular
Wish the webmentions protocol was more widely adopted. It's such a neat concept for syndication. Hoping to implement it for this site soon.
No more results